I find dragonflies rather horrifying to look at...
... yet rather fascinating at the same time.
Thank goodness for a good zoom on my camera which allowed me some distance between this
huge
dragon fly that I found perched on a rock along the river in "
our woods
".
"All things bright and beautiful,
All creatures great and small,
All things wise and wonderful:
The Lord God made them all."
Cecil F. Alexander 1848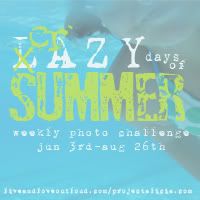 Linked to:
Live and Love Out Loud
,
Project Alicia